TMR-1 System Program(TMR-1)
Evaluate and control reflow process from different angles, not only temperature control of a reflow oven.
The temperature profile prediction function helps smoothly examine a profile.
Profile creation assist
Multi-item display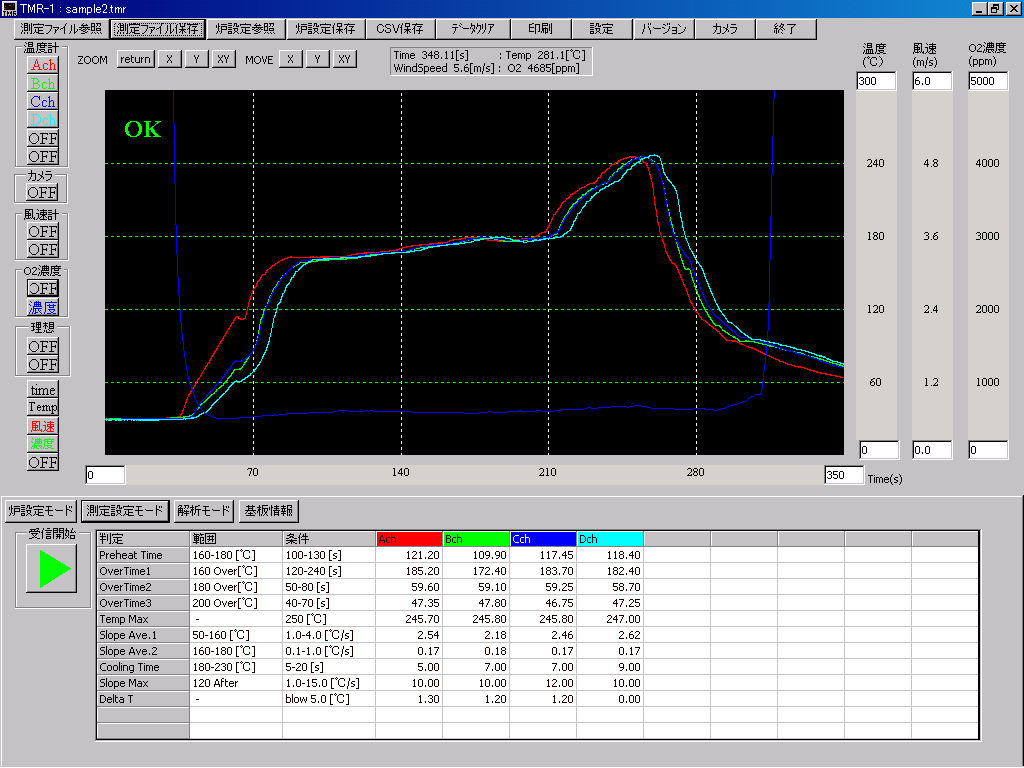 FEATURE
●Simultaneously display Profile & Data of Temperature,
●Wind Speed, O2 Concentration on the same screen.
● Profile Support function offers easy profile creation.
●TPD files, the file format of TAM series, are viewable
Displays temperature, wind speed, oxygen concentration, and camera images on one screen.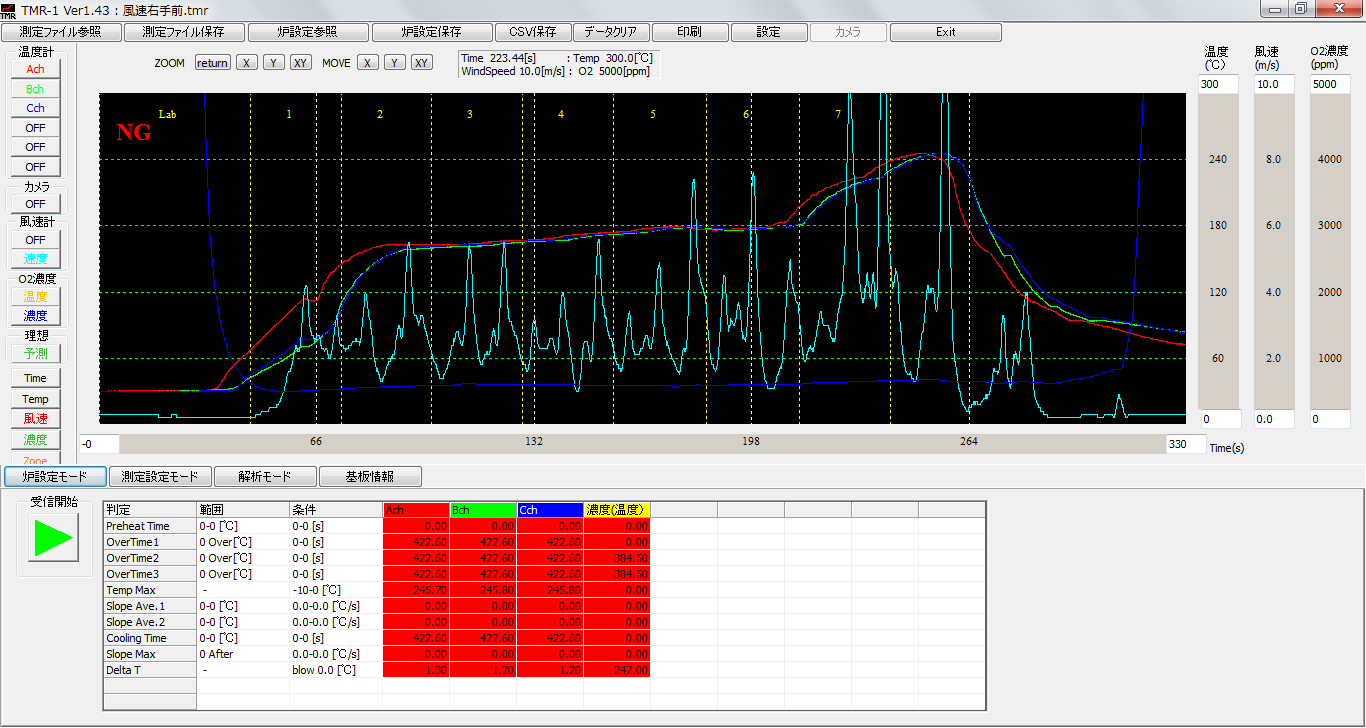 製品仕様
Item
Specification
Compatible models

RCM-S(RCM-T・RCM-O・RCM-W・RCM-C・RCM-SV・RCM-R)

RCA-1・RCO-1・RCW-1

RCM-62・RCR-06・RCM-G

Supported operation system

Windows 7 32bit / 64bit
Windows 8/8.1 32bit / 64bit
Windows 10 32bit / 64bit


Others
Use a USB cable to connect to a PC.
RCX series is Bluetooth compatible