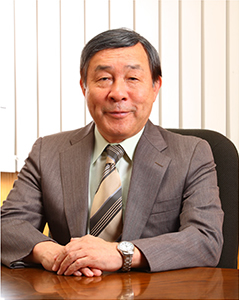 President
  Manabu Harada
 We are committed to developing new and innovative products to serve the needs of customers. Our core manufacturing technologies reside in our sensors. Customers have various technical challenges to overcome, and are in need of solutions. In order to provide the solutions, we develop systems integrated with properly designed sensors to make the systems effectively function.

We take pride in our products of great originality and high value. It is our great pleasure to make full use of these products to provide the best solutions to our customers.

The major part of our products have been developed and sold to electronics industry, and we have been strengthening our product line in the field of mechatronics, healthcare, environment, biotechnology, and so forth. We will keep tenacious efforts to develop innovative products in order to best serve our customers worldwide.