SOLDER PASTE SOFTENER(SPS-2000)
This solder paste softener build-in temperature monitoring function. Solder paste is mixing until good condition for printing.
Temperature-controlled
Auto-balancer Function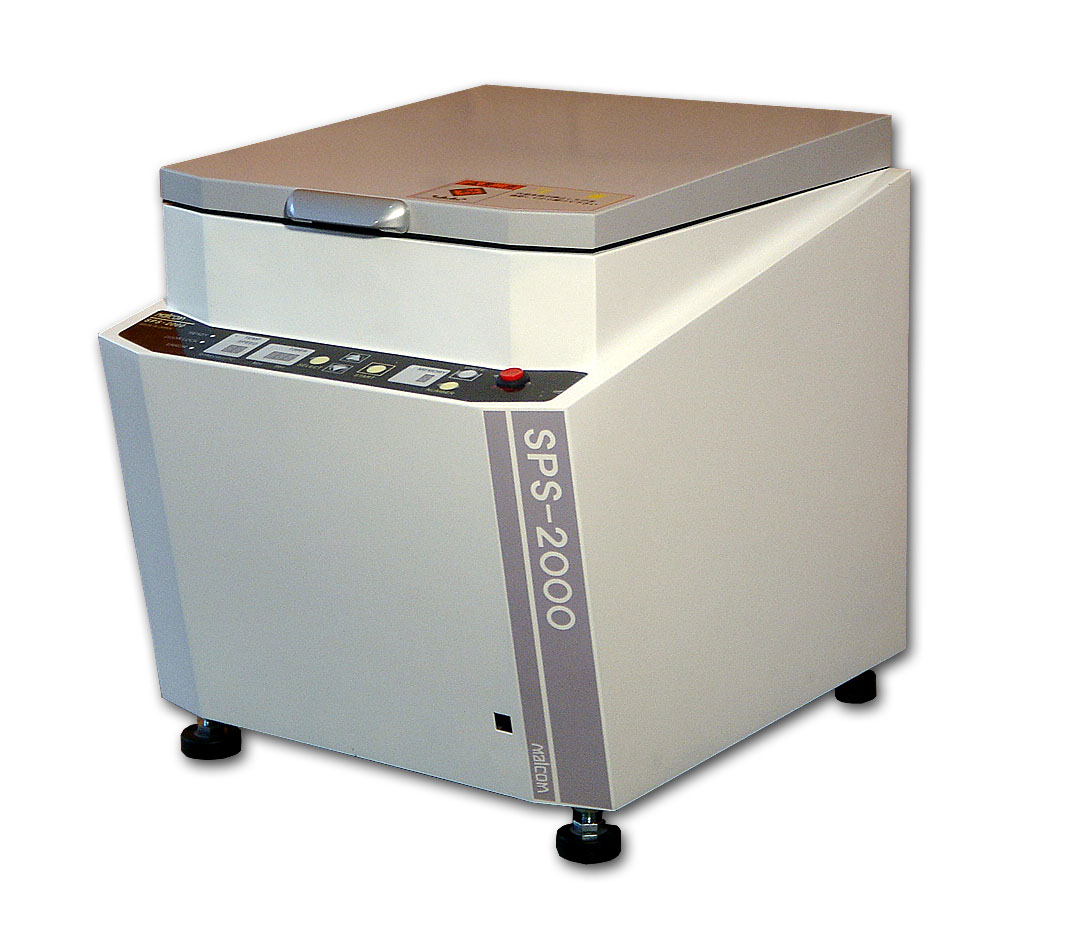 Feature
●High speed revolution, approx.1000rpm, allows for mixing in short time.
●Temperature monitoring function makes solder paste the best condition.
●Built-in auto-balancer function for adjusting the balance, depending on weight automatically.
●Makes the appropriate rotation profile freely by PC.
product specification
Item
Specification
Model Name
SPS-2000
Outer Dimension
370(W)×410(D)×402(H)(mm)(not including protrusions)
Mixing Method
One container kneading : Spinning and revolving centrifugal type
Mixing Material
Solder Paste
Paste Container Sizes
200 to 500g capacity container
(Various containers can be used by using dedicated adapters.)
Setting System
Adapter attachment system
Balance
Auto-Balancing
(Applicable for 250-550g (container weight included) with 500g container)
Speed Range
Revolving speed : Max. 1000rpm
Spinning speed : 1/3 the revolving speed
Speed Setting Range
300rpm - 1000rpm
Temp. Setting Range
10C - 50C
Temperature display range
0C - 50C
Built-in Timer
Settable 1sec. - 60min. Less than 10min (1sec/unit), 10min or more (10sec/unit)
Safety Interlocks
Locked during operation, Unbalanced Motion Detector
Memory Function
Allow to memorize settings. (Max.8 items)
Power Supply
AC100V (+/-10V) 50Hz/60Hz
Operating Environment
10-40C, 20-80%RH (No condensation)
Power Consumption
180W
Weight
Approx. 25kg
* The above specifications are subject to change without notice.