SOLDER PASTE SOFTENER(SPS-10)
SOLDER PASTE SOFTENER SPS-10
Standard of Solder Paste Kneading
■Renewed the Solder Paste Softener used for many years.
■Newly up to Nine condition settings can be stored.
■Timer Setting in units of 10 seconds is possible.
Auto Balance Function
500g&1kg containers.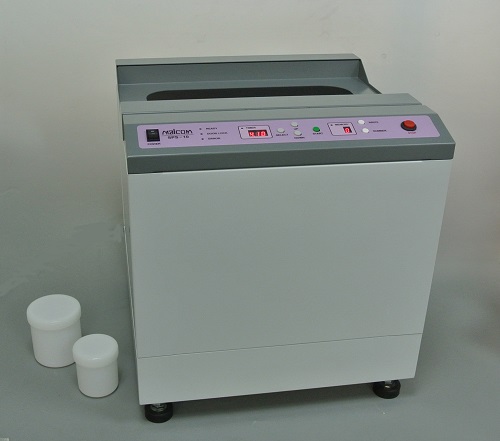 Usage
NOW RENEWED! Malcom's Solder Paste Softener
SPECIAL FEATURES
The above specifications are subject to change without notice.
● Stir Solder Paste to finish closely by hand stirring with Malcom' s Unique Pseudo Planetary Motion
combined the revolution and the rotation.
● The centrifugal force causes the solder paste repeatedly fold over itself thereby softening the paste.
● Auto Balance Function corresponds to 500g & 1kg containers.