SYRINGE PHOSPHOR DISPENSING SYSTEM(SAP-F1)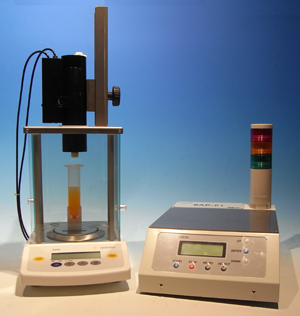 Usage
Can be controlled with high precision dispensing dispersant phosphors.
Feature
● Accuracy of ± 0.3mg powder.
● You can configure the system for optimum use material type and tact purpose.
product specification
Item
Specification
Model Name
SAP-F1
Phosphor dispensing unit
Method
Powder screw method
Material
Phosphor
Accuracy
±0.3mg
Phosphor dispensing method
Phosphor dispensing unit
Weight
Approx. 700g
Outer dimensions
Φ60×85×200㎜
Controller unit
Power supply
AC100~240V 50/60Hz
Air input
0.5 MPa
Weight
Approx. 5kg
Outer dimensions
245(W)×387(D)×303(H)(㎜)
Power consumption
15W
* The above specifications are subject to change without notice.