COMPACT REFLOW OVEN
RDT-250EC
High heating performance in spite of its small size allows for prototyping, heating test, evaluation and production.
It is a best-selling machine.

Feature
●Creating reflow profile conditions has never been easier.
●Built-in PC function allows operation by itself.
●The local matrix control system of upper heater makes possible for reflow soldering less than 5C.>
●Low power consumption provides excellent cost-performance benefits.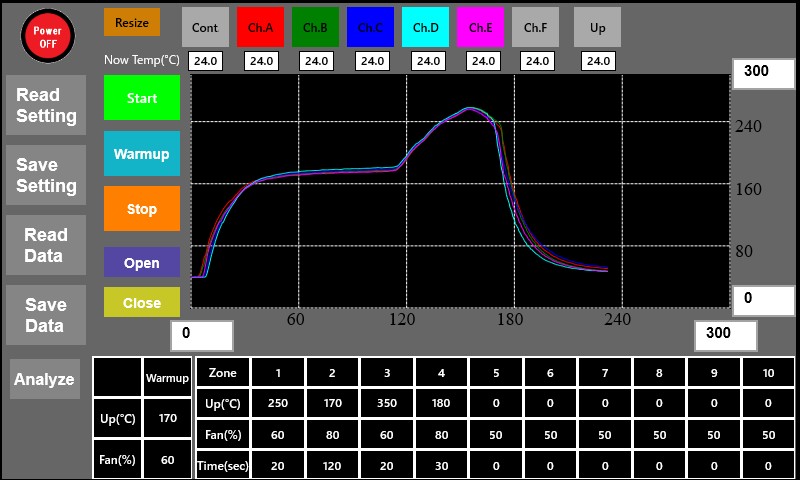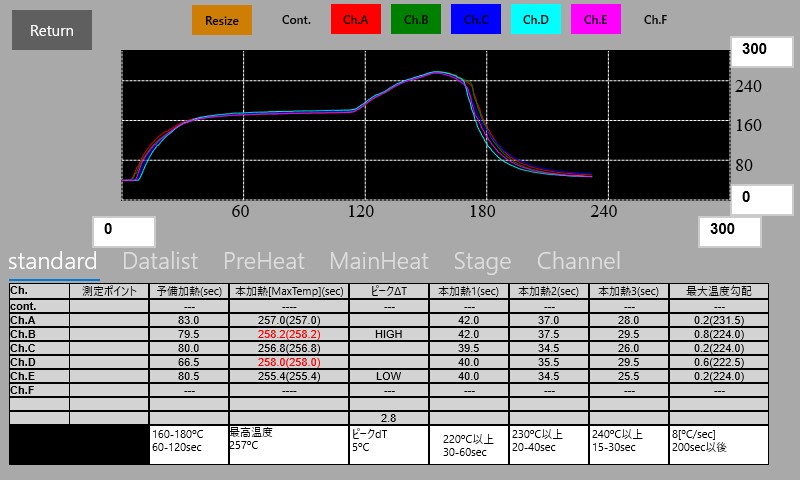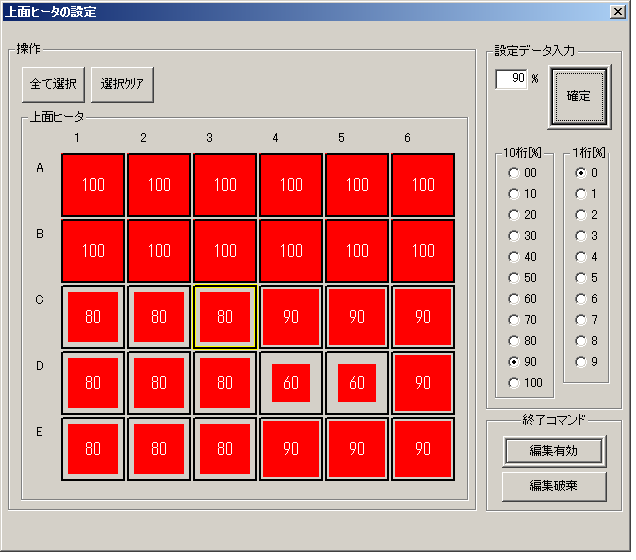 High Δt performance
Table Top Type
product specification
Item
Specification
Model Name
RDT-250EC
Applicable Circuit Board

Up to 250W x 330L

Height: When the lower limit of the carrier bar is set: 5 mm below, 28 mm above, when the upper limit is set: 31 mm below, 2 mm above * Dimensions from the bottom of the board

Outer Dimension
778(W)×860.5(D)×1417(H)(mm)
Heating Method
Upper-face : Extreme infrared radiation with hot air
Lower-face : Extreme infrared radiation (Option)
Cooling Method
Exhaust damper continuous operation by flowing air or N2 air
(with flow adjustable valve)
Power Supply
3-phase 200V 50/60Hz 8kVA (For optional lower-heater specifications:10.4kVA)
Air
0.3 - 0.5MPa 100 liter/min (Maximum)
O2 Concentration in Furnace
(when using N2

)

100ppm minimum
PCB Installation
Net system or Carrier system (Selectable on request)
Upper-Heater
Extreme infrared radiation with hot air heater : 7.2kW (Approx.240W x 30 block) * Adjustments can be made using the Matrix control system
Lower-Heater(Option)
Extreme infrared radiation heater : Approx. 2.4kW (400W x 6)
Temp. Accuracy
Room temp. - 80C : +/-3C 80C - 300C : +/-2C 300℃~400℃:±3℃
Measuring Temp. Range
Room temp. - 400C
Measuring Points
1 - 6 points( Automatic mode: 7points)
N2

Gas Supply Function

100 liter/min. with flow regulating valve during operation.
Control

Built-in personal computer with Control software

Profile creation / data analysis: RDT-250ECS (Supported OS: Windows10, separate external PC required)

Weight
Approx. 210kg
Option : OXYGEN ANALYZER
Option : N2 FLOW MIXING METER
* The above specifications are subject to change without notice.